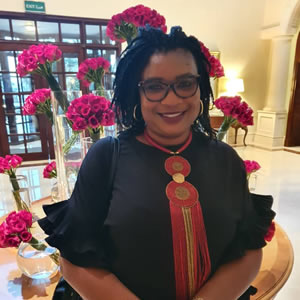 Agnes E.J. Thomasi
Station Manager
Agnes John-Thomasi, the Station Manager at West Africa Democracy Radio (WADR), boasts over 25 years of expertise in media and communications. Her career journey spans pivotal roles at Radio Gambia, Gambia Family Planning Association, Voluntary Service Overseas (VSO), and significant contributions at international institutions like UNESCO's Africa regional office in Dakar. Agnes's diverse skill set encompasses radio, newspaper, photojournalism, video production, advocacy, and the development of Information, Education, and Communication materials. She holds degrees from renowned institutions worldwide, including a B.A and Masters in Communications from Atlantic International University, USA.
Oumoul Khairy Niane Sow
Head of Finance and Administration
Sanni M. Moumouni Seibou
Journalist
Mouhamane Sanni MOUMOUNI SEIBOU is a Beninese journalist who is interested in security, economic and political issues.  He is currently the Editor in Chief and supervisor of the WADR French desk. Prior to joining WADR, Sanni started his profession in 2003 with an internship at the local radio Solidarité FM of Djougou in the North-West of Benin. From there he gathered experience from many media outlets including radio stations before proceeding to work with the Benin Press Agency in 2010.
In 2014, he attained a degree in Journalism and Communication with a major in Television production fom the Centre d'Etudes des Sciences et Techniques de l'Information (CESTI) in Dakar. From there he worked for the regional station of the Office of Broadcasting and Television of Benin (ORTB) in Parakou in the North-East of Benin before joining WADR in  2020.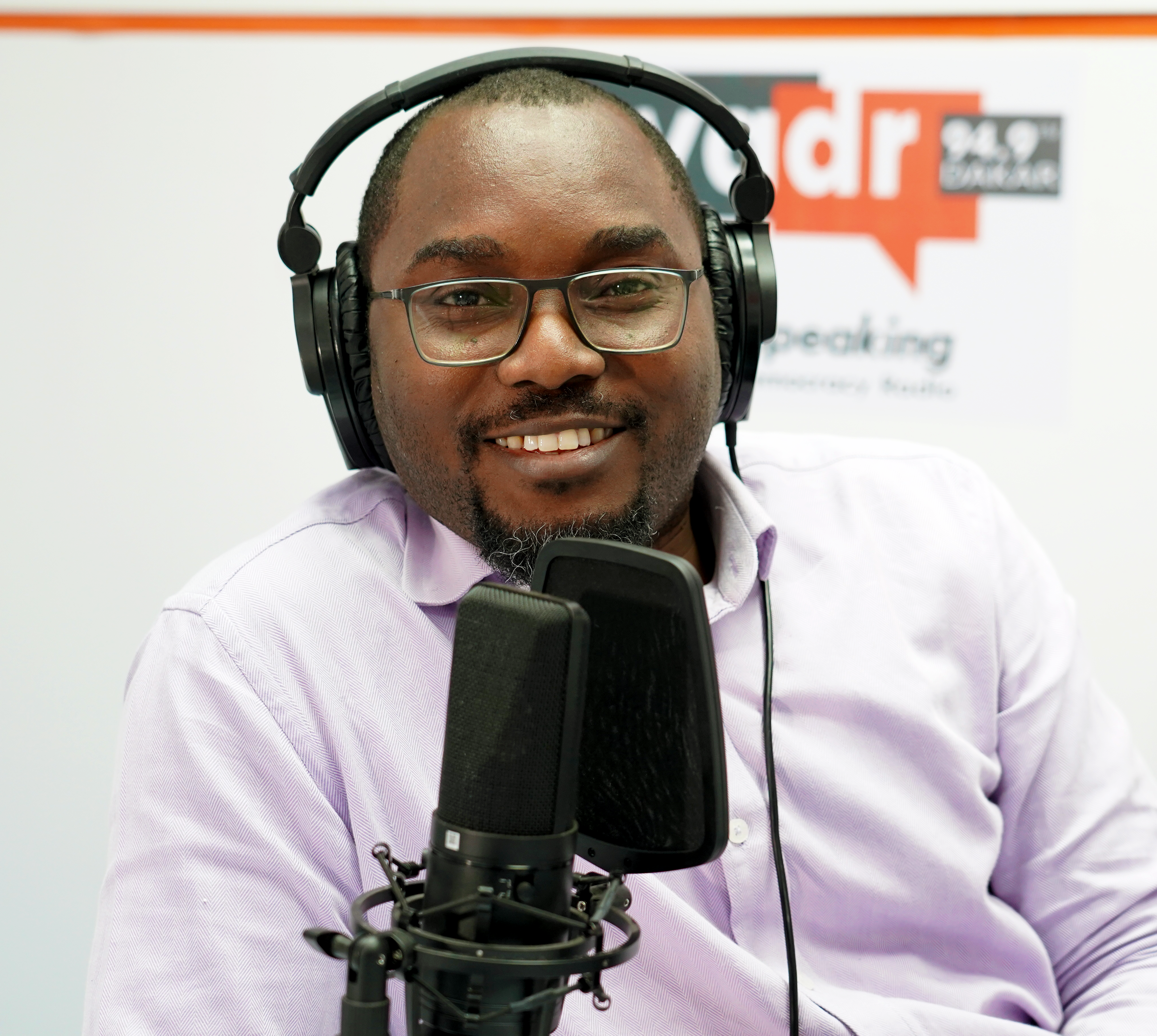 Itohoimo Uduak Edet
Journalist
Itohoimo Edet is currently a journalist/producer/ assistant partnership officer with WADR.
Prior to joining WADR, Imoh worked with an Abuja-based news channel, Roots TV Nigeria as a senior anchor. With about 19 years' experience in electronic and print media; his work cuts across all platforms. He received his diploma in Mass Communication from the University of Uyo and attained his Degree in Mass Communication from the University of Nigeria, Nsukka.
A member of the Finance Correspondent Association of Nigeria, FICAN. Imoh was awarded Outstanding Presenter of the Year 2007, 2009, while with Superscreen Television and Loveworld Plus TV in Lagos, Nigeria.
In addition to many accolades, Imoh has a financial background and became the convener of Business Talk in Summer, BTIS, a financial event 'on action-inspired thinking' to stir up discussion on subjects that promote economic development and wealth creation in Africa. He convened 3 editions of the event, in 2015, 2016 and 2018 in Abuja with hundreds of participants in attendance.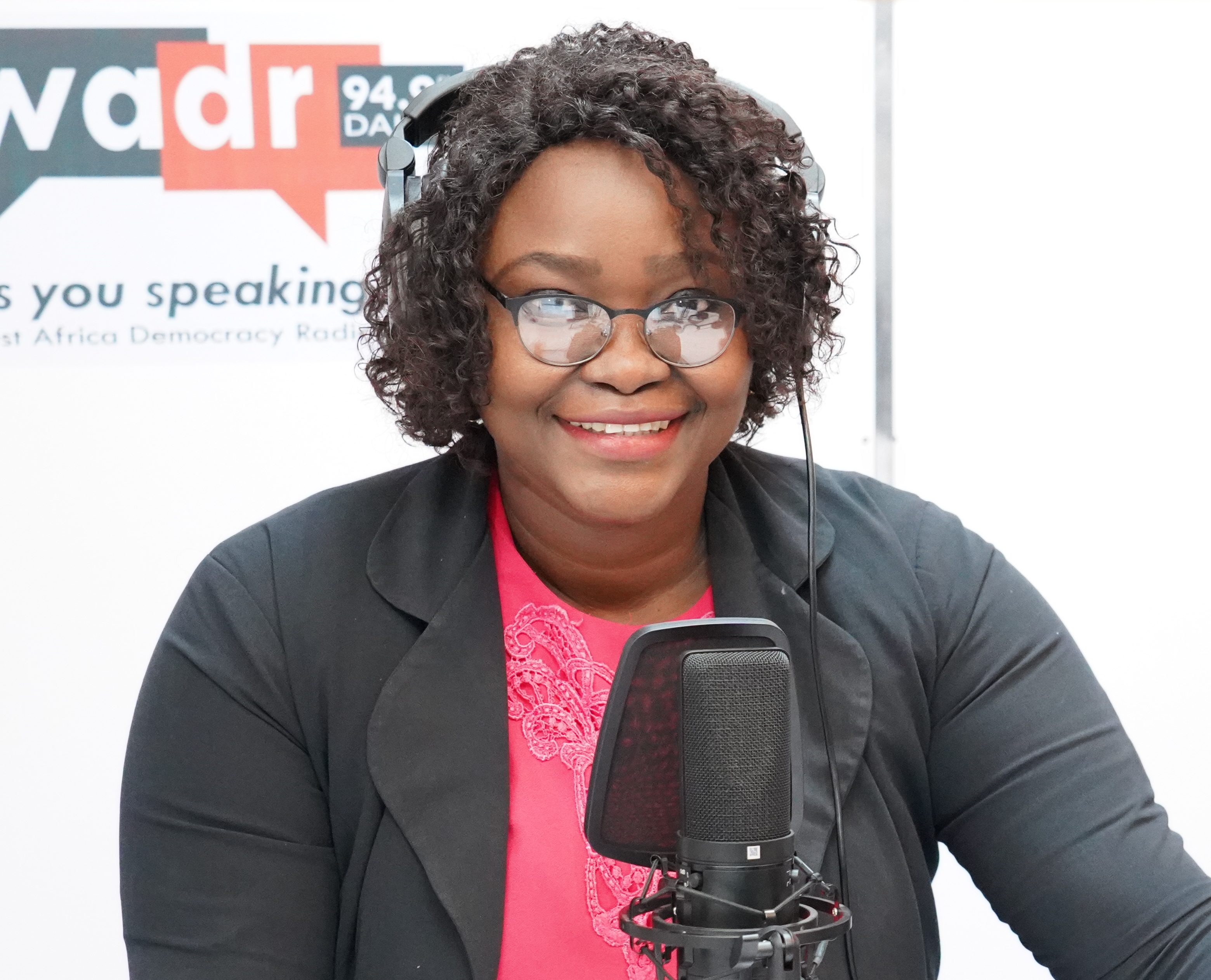 Essouly Diedhiou
Journalist
Essouly DIEDHIOU is a Senegalese Journalist/producer/Assistant Partnership Officer with WADR. She graduated from the Institut Supérieur des Sciences de l'Information et de la Communication ISSIC, after obtaining a master's degree in philosophy at the Cheikh Anta Diop University of Dakar. With over ten years of experience, she started her journalism career at Africom as a producer of the daily sports news.  She also worked with Stades and Sunu Lamb Newspapers. Essouly also worked at Espérance Fm, the first Catholic radio station in Senegal, as a journalist and then as a coordinator of the station. In addition she also served the Senegalese Press Agency APS prior to joining WADR. Her passion is journalism and communication.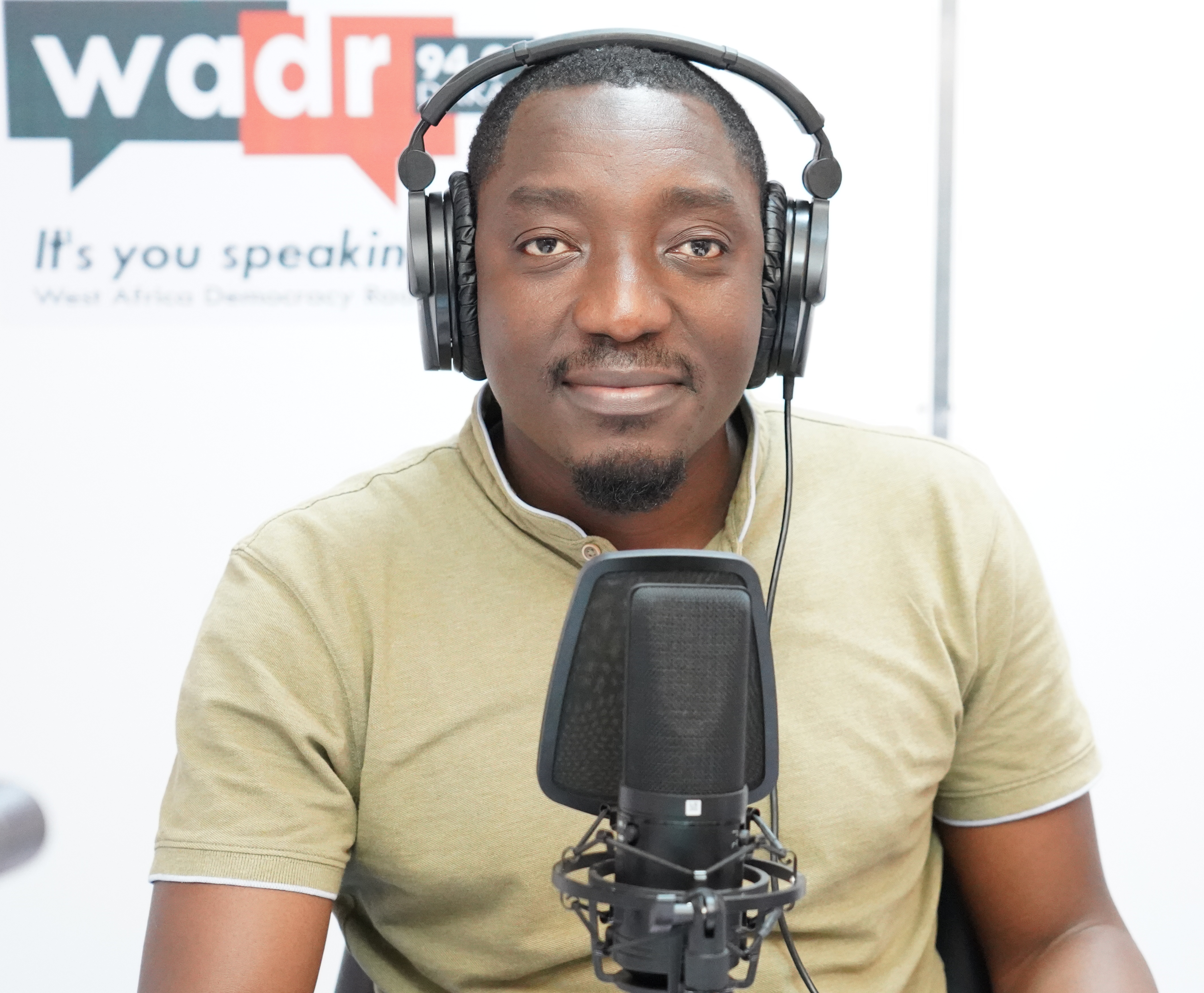 Abdullahi Hassan
Journalist
Abdullahi Hassan heads the English service of West Africa Democracy Radio.
Prior to joining WADR in 2019, Abdullahi Hassan professional career started as a film editor and an assistant program producer and director with the Nigerian Television Authority NTA –  in 2005.
In 2008 he joined Aso Radio and Television Services now Abuja Broadcasting Corporation ABC.
He worked in different capacities including as a News presenter, radio program producer and presenter, senior film editor and director.
In addition, Hassan has attended several professional courses to polish his media skills including with the prestigious TV College Jos, the National Film Institute NFI and the National Broadcasting  Corporation NBC, all in Nigeria.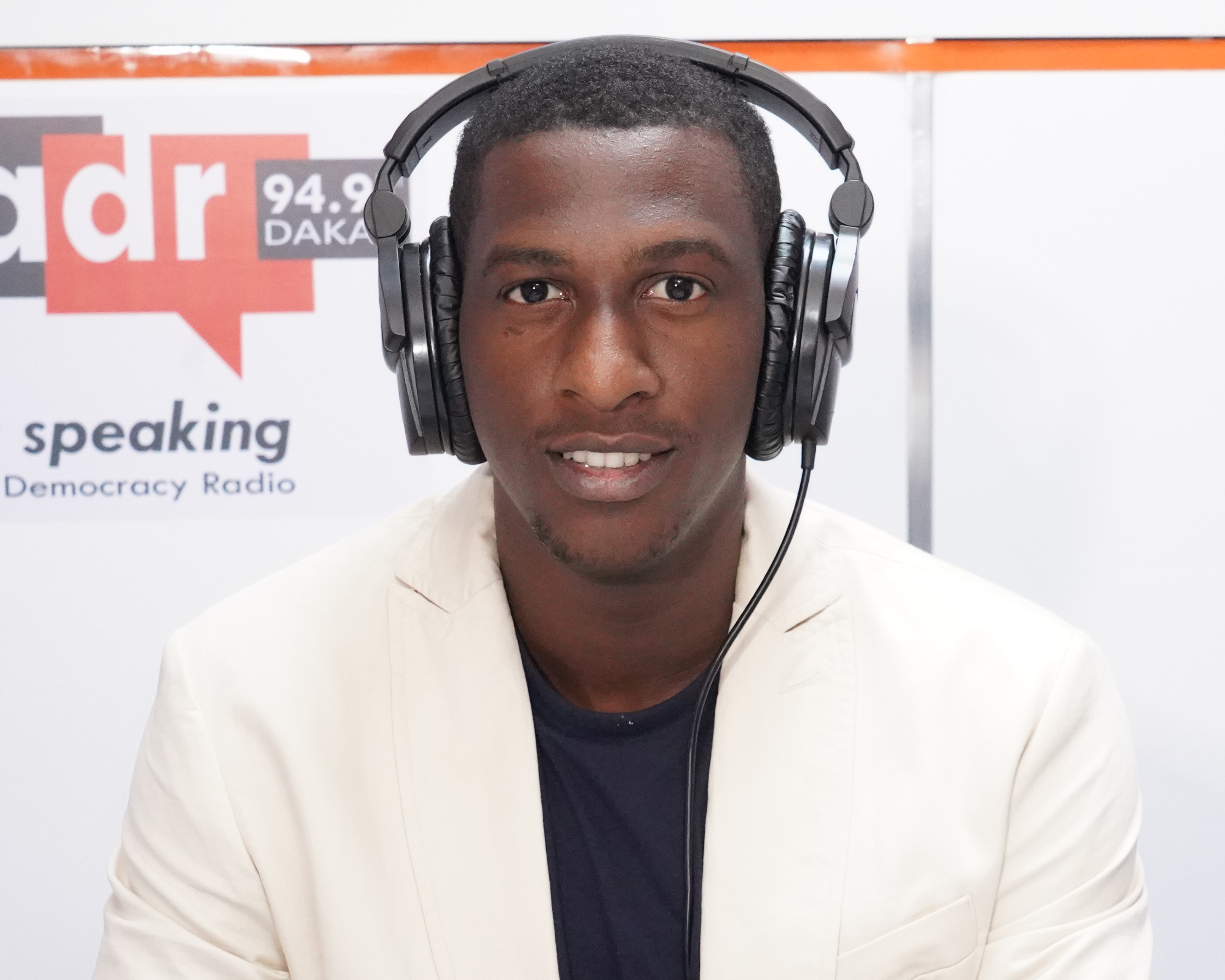 Alpha Aboubacar Ascofare
JOURNALIST
Alpha Aboubacarr Ascofare is currently a Journalist/Producer with WADR.  A graduate of CESTI, Malian born Alpha started as an intern and progressed to the position of a producer.  With his love for sports, he is also currently the French desk sports producer.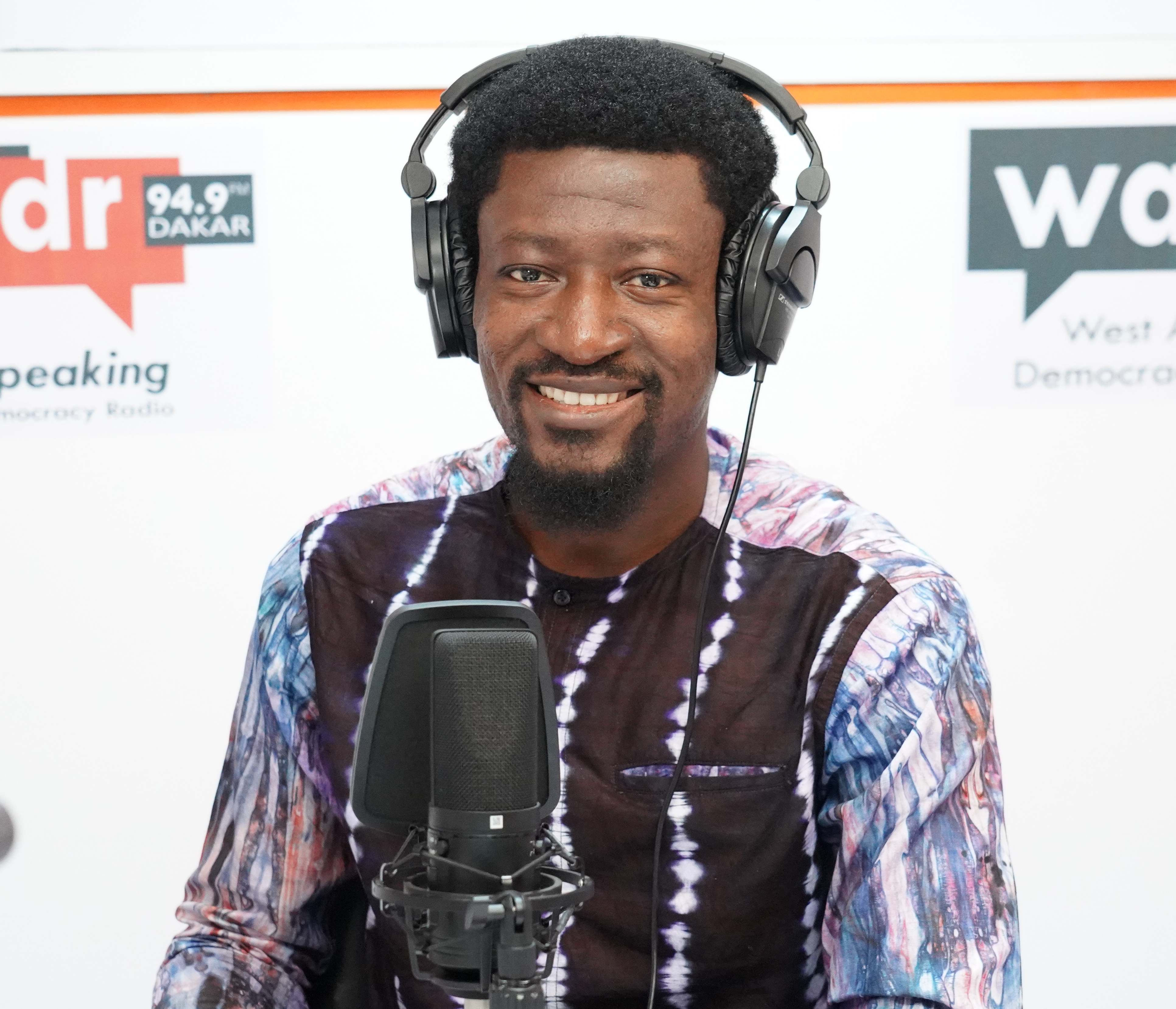 Tofik Abdul Nasir
Journalist
 Tofik is currently a Journalist/Producer with WADR.  He is an accomplished Award-winning Ghanaian investigative Radio and Television News Anchor/Reporter, Program Coordinator, Talent manager; Human rights activist, Online Article writer, voice-over artist, Producer and expert in providing effective and efficient Documentaries.  He is also experienced in News reporting in English language, Hausa, Yoruba, Pidgin, and Twi. Tofik is dedicated to self-development, ensuring consistent best practices and first-class results.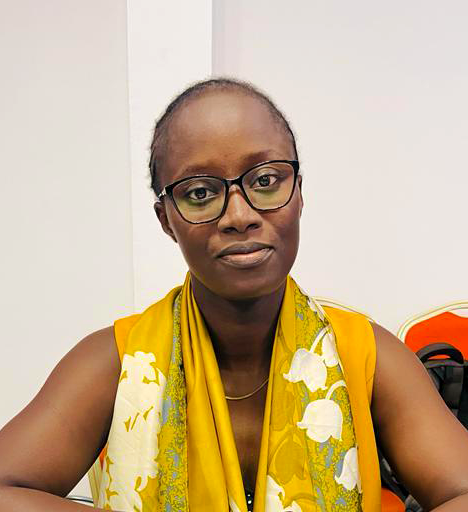 Adama Djitom Diatta
Journalist
Adama Djitome DIATTA is a journalist who graduated from the Centre d'Etude des Sciences et Techniques de l'Information (CESTI). After her training, she joined RTS, the Senegalese radio and television station, for an internship. After RTS, she joined the video department of the African news agency APANEWS. She also worked at BBC Africa as producer of the programme Le Débat BBC-AFRICA N1. From 2015 to early 2023 she worked as a journalist-producer at Radio Chine Internationale in Dakar.
Emediong Francis Boniface
WEB EDITOR/COMMUNITY MANAGER
Emediong Francis Boniface is a Nigerian digital media expert who specializes in journalism, content creation, distribution, marketing, and management. He steers the digital transformation of the radio station.  
In 2014, he co-founded Wetin Dey Integrated Technology Limited, a Nigerian software development company.
An alumnus of Madonna University – Okija, the National Open University of Nigeria, and the London School of Journalism. He is also an alumnus of the Tony Elumelu Entrepreneurship Programme.
He has undergone professional training at institutions such as the London School of Economics and Political Science and Reuters.
Obierika Ogechukwu. E
Production Assistant
Ogechukwu Obierika is currently a production assistant with WADR who started as in intern in January 2022. She studied at the Centre for International Advanced and Professional Studies (CIAPS).
Patrick Degbevi
Intern (DIGITAL)
David I. Vincent graduated from Cheikh Anta Diop University, Dakar. He is currently working as an intern in the digital department of WADR.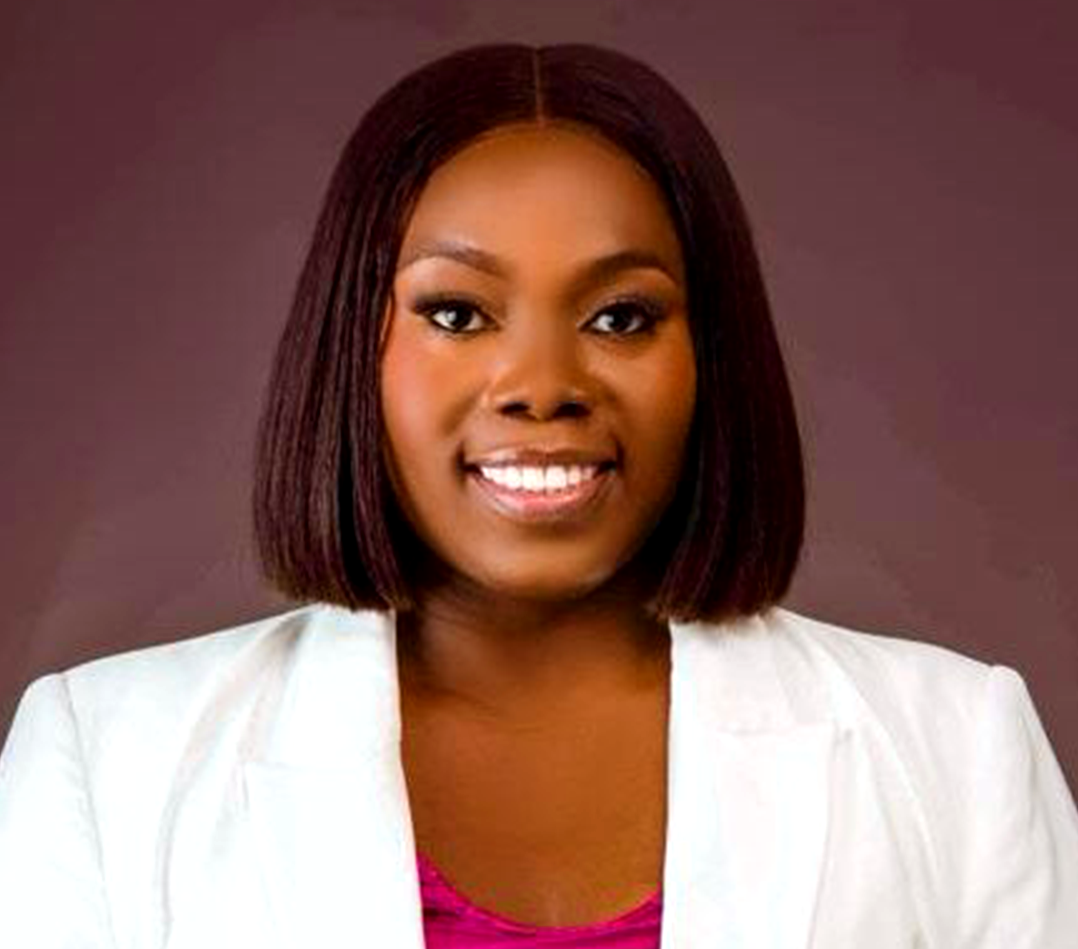 Naa Dedei Tettey
CORRESPONDENT (GHANA)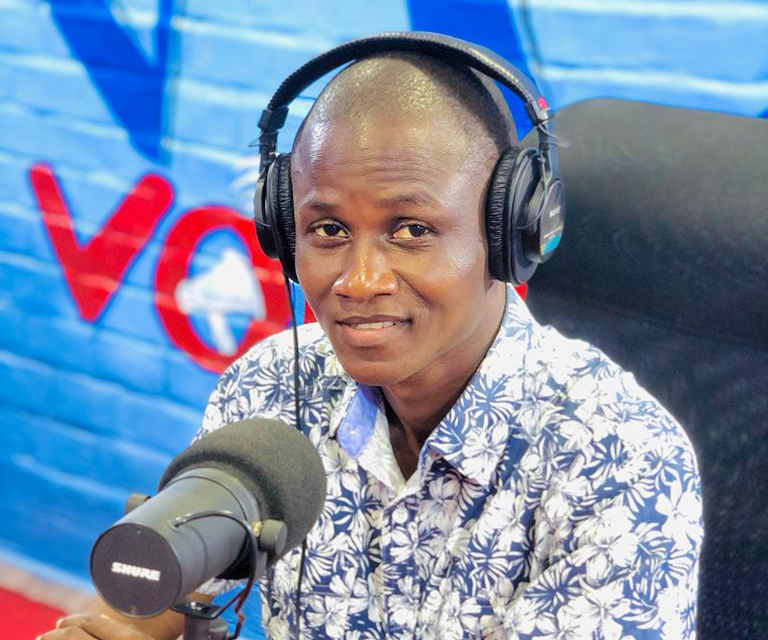 Darlington Porkpa
Correspondent (Liberia)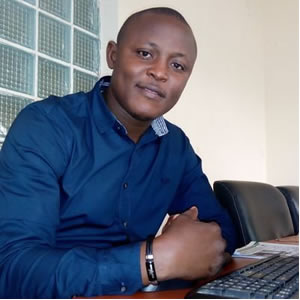 Usman Umar
Correspondent (NIGERIA)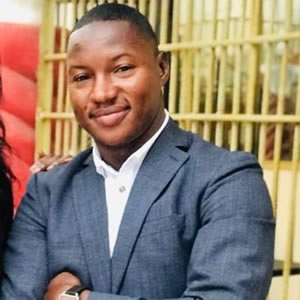 Sankulleh Janko
Correspondent (Gambia)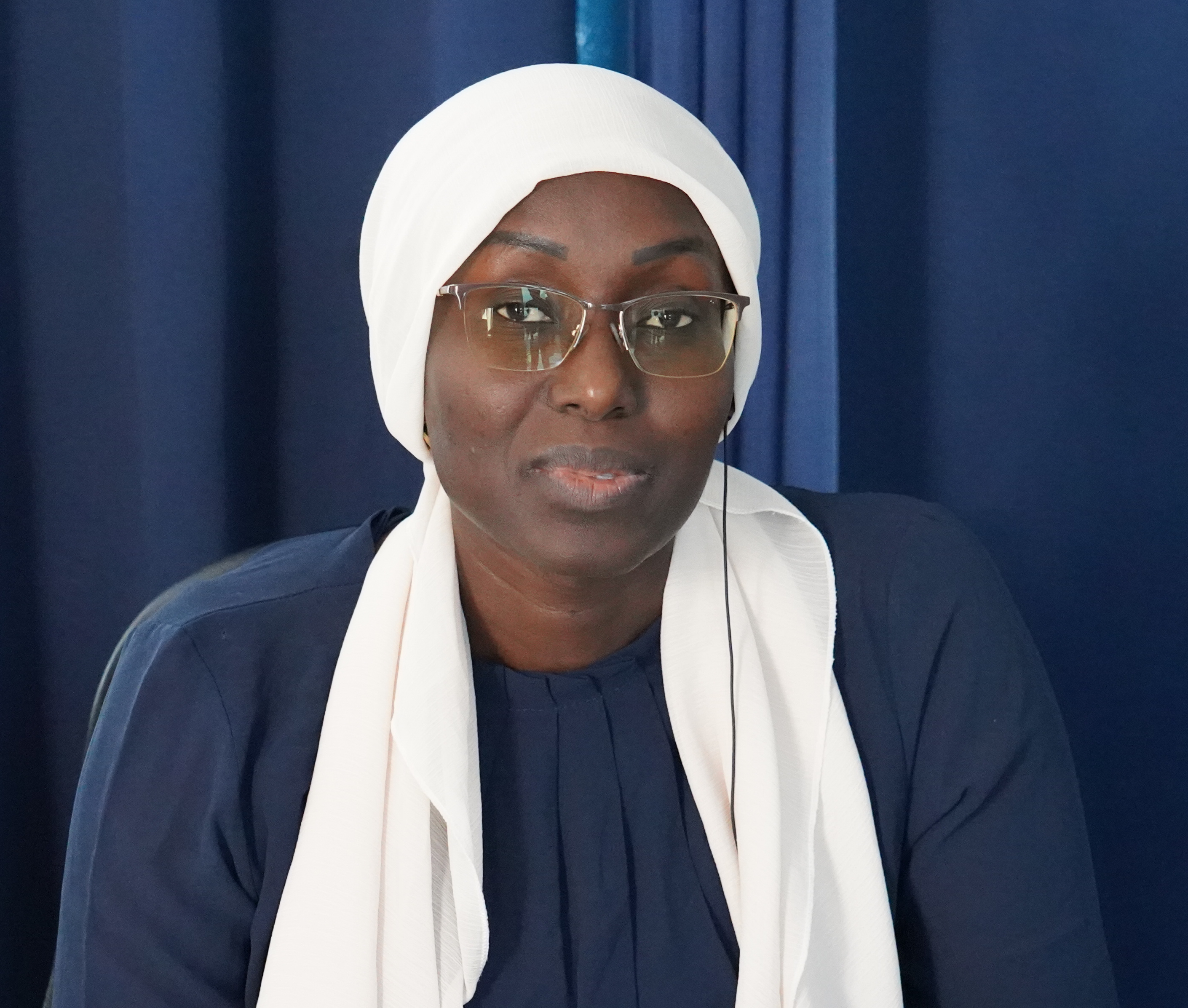 Mame Diarra Niasse
SECRETARY/RECEPTIONIST
Mame Diarra Niasse is currently an Assistant Admin and Finance officer.   University Cheikh Anta DIOP (UCAD), Training in Management Accounting and Financial Management at the IPG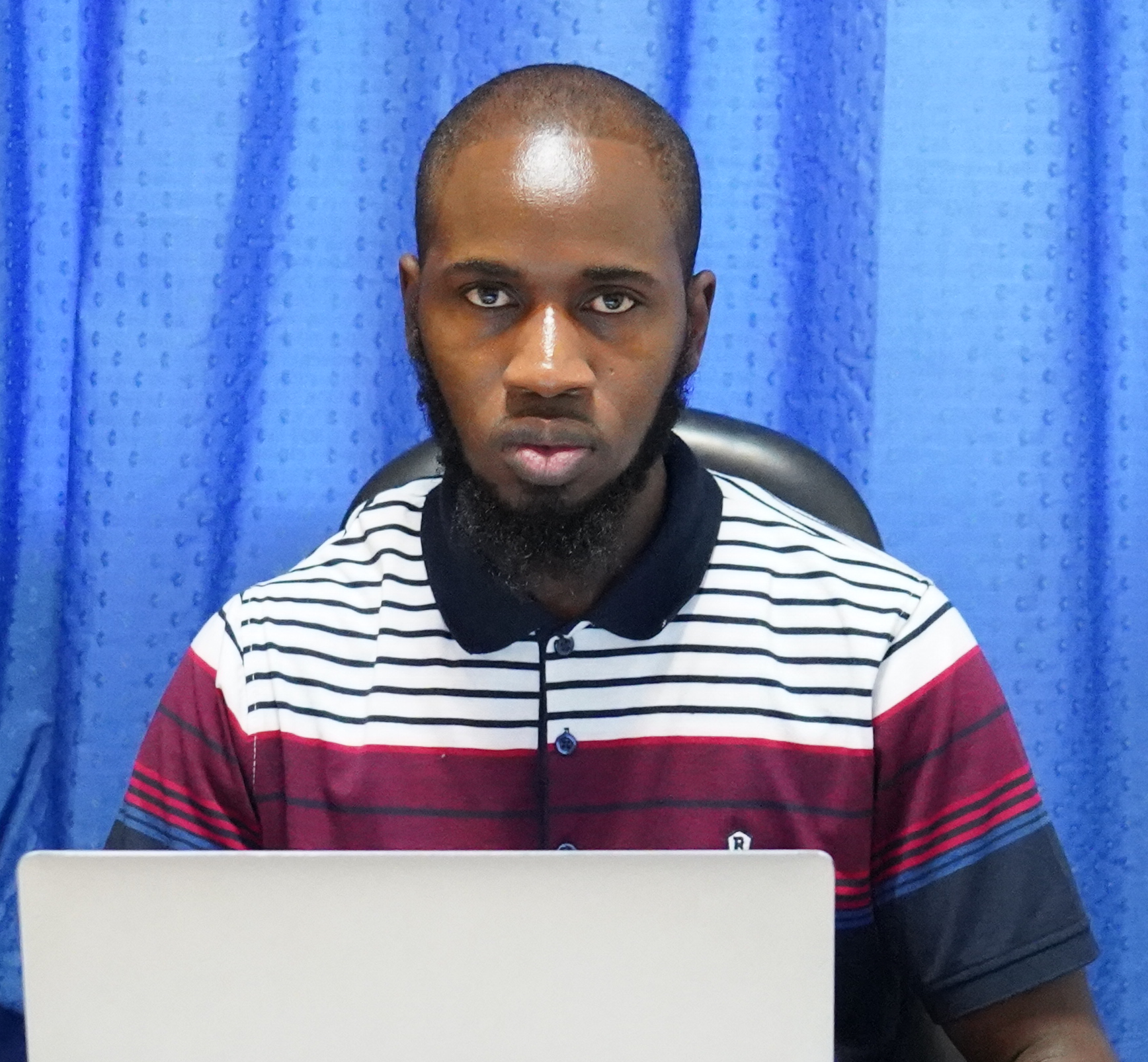 Maodo Diouf
SENIOR TECHNICIAN
Maodo Diouf is currently the Head of the Technical Department.  He is an audiovisual engineer with training from Carthage Pictures and SAE Institute in audiovisual and cinematography.
He previously worked with different television, radio and other broadcasting and production houses such as Dakar TV international, RTF, Arc en Sons, BENCOM production, EXCAF Télécom and Malika TV.
Demba Amar Anne
Journalist ASSISTANT
Demba Amar Anne is a Senegalese Journalist Assistant at West Africa Democracy Radio. After his initial studies in Biology. Demba obtained a degree in journalism and communication from CESTI, Dakar in November 2022. in his first year of journalism (2020), he had his first two-month internship at Bambilor FM, a community radio. In his second year (2021), he did a two-month internship at 7TV, a private Senegalese television station.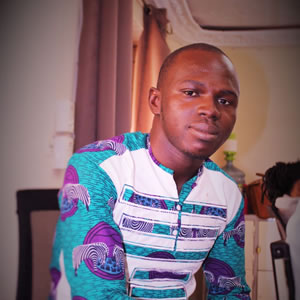 Martin Kaba
Correspondent (Burkina Faso)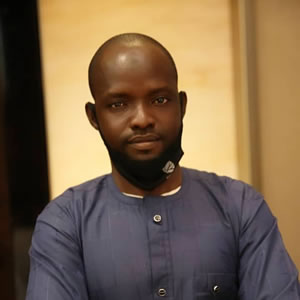 Mourtala Zoubeirou Akilou
Correspondent (Niger)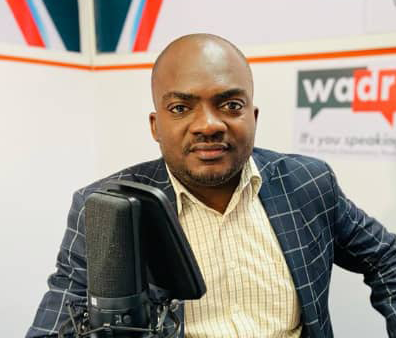 Christian Mukidi
ASSISTANT TECHNICIAN
Christian Mukidi is Currently a technician / IT staff at the West Africa Democracy Radio. His previous experience started with Bralima a brewery company based in the Democratic Republic of Congo (DRC) in the Marketing and Commercial department after which he undertook a professional internship at Studio 7 (Maxim Agency), as an electronics technician.
Thierno Alpha Ibrahima Balde
Correspondent (Guinea)
Moustapha Diakhité
JOURNALIST ASSISTANT (DIGITAL)
Moustapha Diakhité is a journalist who graduated from the Centre d'Etudes des Sciences et Techniques de l'Information (CESTI) with a degree in Journalism and Communication.
Moustapha Diakhité initially joined the West Africa Democracy Radio team as a trainee journalist.
Before joining WADR, Moustapha Diakhité worked at Radio Communautaire Afia FM, Time For Africa magazine, the Senegalese daily, EnQuête, and Radio Futurs Médias.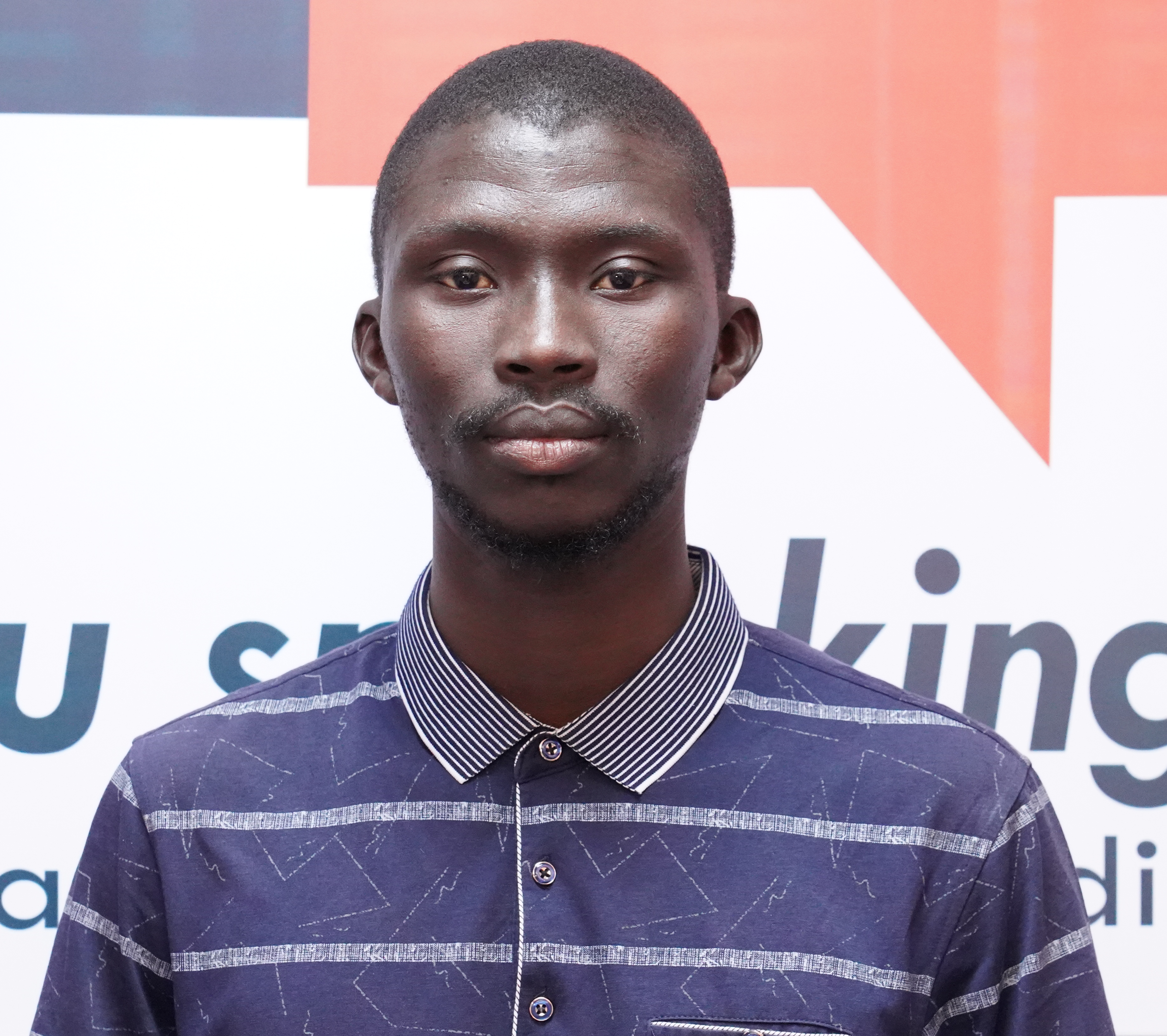 Moustapha Seck
TECHNICIAN (INTERN)
Moustapha Seck is a Senegalese Technician Intern at West Africa Democracy Radio. He was previously an Antenna Manager with 5 years of experience at Excaf telecom/ Dtv Senegal, Dunya Fm Dakar 88.9, Le Dakarois 221 and La Gtv. A Sound Operator for 3 years and a DJ and Musical Animator (Voice over/ Advertising)