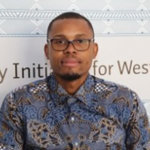 Mr. Christopher Ifeanyi - Nwanze
Board Chairman
Mr. Christopher Ifeanyi-Nwanze is presently the Director of Communications & Research at the Ellen Johnson Sirleaf Presidential Center for Women and Development (EJS Center).
Prior to joining the EJS Center, Mr. Ifeanyi – Nwanze worked with the Communications Unit of the Open Society Initiative for West Africa (OSIWA). In that role, he was responsible for creating and implementing the Foundation's communications strategy. During his tenure at the OSIWA, he implemented a highly effective social media strategy that positioned the Foundation as a source for governance-related content in the subregion.
Before OSIWA, Chris served as the Development Communications Officer with the UN Economic Commission for Africa's African Institute for Economic Development and Planning (IDEP). He also ran a web solutions company in the US. Chris holds an MBA in Leadership & Organizational Change and a Bachelor's degree in Telecommunications, Information Studies and Media.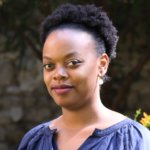 Dr. Folashadé Soulé
MEMBER
Dr. Folashadé Soulé is a Senior Research Associate at the Global Economic Governance programme (Blavatnik School of Government). Her research areas focuses on Africa-China relations, the study of agency in Africa's international relations and the politics of South-South cooperation. She was a postdoctoral fellow at the London School of Economics, and a former Oxford-Princeton Global Leaders Fellow. Her research has been published in several peer-review journals among which African Affairs, International Affairs, Global Governance and Foro Internacional.
Folashadé also teaches as a guest lecturer in politics and international relations at the University of Oxford (Department of Politics and International Relations, Oxford School of Global and Area Studies).
As a policy-facing academic, connecting policy and research, she is the initiator of the Africa-China negotiation workshop series bringing together African negotiators and senior policymakers to exchange and build better negotiation practices when dealing with China. She has also acted as a policy analyst and consultant for several institutions and is currently acting as the Africa advisor to the Commission on Global Economic Transformation (CGET) led by Nobel Laureates Joseph Stiglitz and Michael Spence and hosted by the Institute for New Economic Thinking (INET).
Tidiane is the founder and Director of E-jicom, a journalism, communication and digital media school based in Dakar, Senegal. He is also the founder of the award-winning online media outlet Ouestaf News. He worked for major media outlets, including the BBC, AFP (Agence France Presse), Global Radio News, Channel Africa, etc.
As a reporter Tidiane has extensively covered the African continent, and more particularly the West African region. He has conducted major investigations, culminating to his participation in the global "Panama Papers", "the Swissleaks", and "Fatal Extractions" projects. Tidiane, who is also an experienced journalism trainer, is recognized as a social innovator in the field of news and knowledge by the Ashoka and Knight foundations since 2008. More recently he was awarded the Media Leadership Award at the seventh edition of the Africa Rebranding Forum in Brussels. At the apparition of the Covid19, he was listed amongst the 16 Africans with the best responses to the pandemic in their field by the "Changemakers United" initiative for an idea on "reliable information and fact-checking to counter misinformation and fake news". Tidiane Sy is currently a board member of Africa check and a former vice-president of Cenozo (a Ougadougou based network of west African investigative journalists).
Belinda Otas is an editor, journalist, writer and media consultant with a keen interest in Africa—at the intersection of business, tech and innovation, art and culture, gender, social development, and the African diaspora. Belinda is the Business & Innovation editor at AMAKA Studio, a platform for telling the stories of African women trailblazers and changemakers. Belinda was previously the editor of Selamta (Ethiopian Airlines magazine) and the deputy editor of the New African Woman magazine.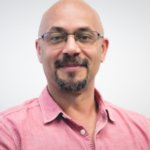 Obi Anyadike is senior Africa editor for The New Humanitarian, an independent news organisation that reports from the heart of humanitarian emergencies. Based in Johannesburg, he has extensive experience covering the Global South, with a particular interest in violent extremism. Obi began his career as a backpacking journalist in the Horn of Africa before becoming Africa editor for Inter Press Service, working with a team of young writers developing progressive media on the continent. He was editor-in-chief of IRIN, the predecessor to The New Humanitarian, and founder of the HIV/AIDS news service, PlusNews. Part of its multimedia output involved working with local radio stations in West Africa. A regular commentator on "Boko Haram", Obi researched jihadist recruitment as an Open Society Foundation fellow. He holds an M.A. in peace studies from the University of Notre Dame.